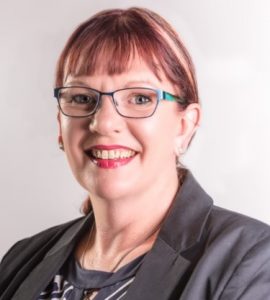 The Directors of Primary Wool Co-operative Limited have appointed Waikato agri-businesswoman Janette Osborne to the Board.
Chairman Bay de Lautour says "I am delighted Janette has accepted our invitation to join the Co-Op Board. Being the only New Zealand wool co-operative, and with our unique co-operative / corporate joint venture with Carrfields in CP Wool, requires a special set of skills and understanding of the industry. Janette certainly brings all those to the table."
Janette has over 20 years' experience as a management accountant across a wide range of corporate and government roles in both Wellington and Christchurch.  She holds a Bachelor of Commerce with a double major in Management and Accounting and is a CA member of Chartered Accountants of Australia and New Zealand.  She has been a member of the Institute of Directors since 2008.  Janette is actively involved in the family sheep and beef farm, has established her own wool related small business and has held a number of industry good positions in the past including
Board Member of Textile Industry of NZ Incorporated
Secretary for the Campaign for Wool New Zealand
Secretary for the National Council of New Zealand Wool Interests
She is currently a regional councillor on the Beef + Lamb Mid-Northern North Island Farmers Council and has recently completed the Beef + Lamb professional development programme.  Janette is a strong believer in continuing professional development and dedicates considerable time to expanding her knowledge. Janette's strengths lie in her wide-ranging experience and being able to unravel and analyse the detail in a strategic context.  She has a particular interest in strategy, organisational culture and leadership.
read more