Here to share Primary Wool Co-operative news, industry updates, grower stories and opportunities to join, the Primary Wool Co-operative website works to easily connect growers to their Co-operative.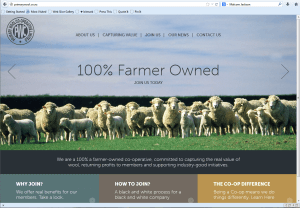 Learn more about how to join, the difference a Co-operative makes, how we are working to get the most value for your wool while investing into the industry.
Contact us to receive discounted wool pack or ask questions we didn't answer here.
Use this as an easy tool to share with friends, family and neighbors.
We welcome any feedback you may have and encourage you to email us at [email protected]