Carrfields Primary Wool (CP Wool) has opened its new national office and wool store in Hawke's Bay.
Recently knighted Sir David Fagan officially opened the new facility in Maraekakaho Road Hastings on Tuesday 1 March 2016. He was joined by Tukituki MP, the Honourable Craig Foss, Carrfields founder Greg Carr, PWC Chairman Bay de Lautour and the CP Wool Board.
The site, acquired by Carrfields during 2015, has undergone extensive renovations to create a purpose built state of the art wool store facility. Over 150 CP Wool clients, suppliers and staff attended the opening and were shown through the new wool store and auction facility.
"CP Wool is built on partnerships which are the essence of our wool business," said Managing Director, Craig Carr. "We work closely with our growers, our suppliers and customers – underpinning these relationships are our people who are pivotal in ensuring the ongoing high regard and success of CP Wool."
The Hastings facility will also serve as the national CP Wool office and will operate as a Hawke's Bay hub for the Carrfields Livestock, Seed and other businesses in the group. "We are extremely proud of the new facility," said Carr. "Both Carrfields and Primary Wool Co-operative have a strong commitment to the Hawke's Bay local agri-sector."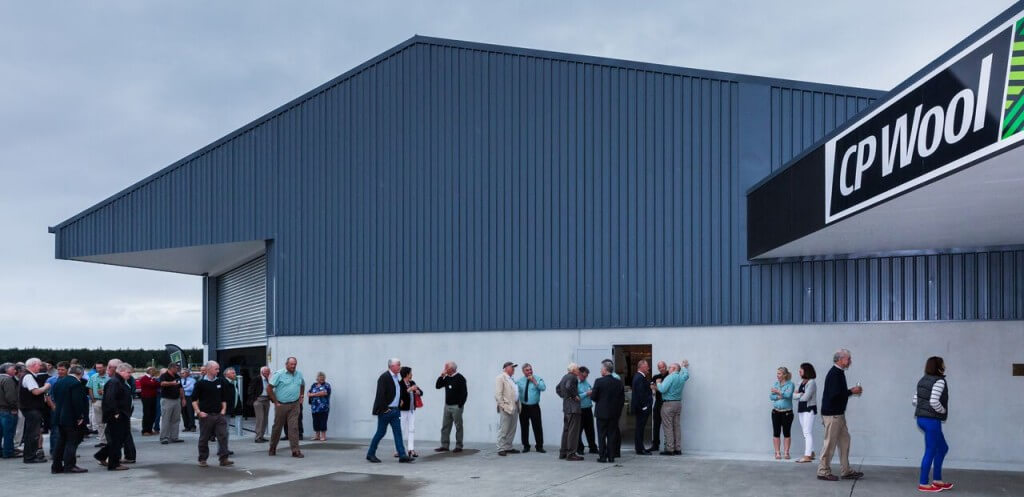 About Carrfields Primary Wool
Carrfields Primary Wool is a 50% JV between Carrfields & Primary Wool Co-operative and handles over 40% of the New Zealand wool clip auction. With 11 wool stores across the North and South Islands, CP Wool trades locally and internationally, is a major shareholder in NZ Yarn and owns the international wool carpet brand Just Shorn. www.cpwool.co.nz
For more information contact:
Jane Carey
CP Wool
[email protected]
M: 027 210 8654